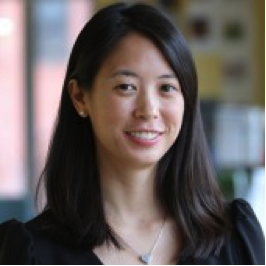 Denise Leung is an Associate in the Sustainable Finance Program at the World Resources Institute (WRI). Her work focuses on improving the environmental and social performance of both overseas and domestic investments from emerging economies such as China. She also works on governance and sustainability issues in the host countries that receive investments from these countries, including analyzing Chinese investments in Africa.
Prior to joining WRI, Denise worked as a researcher at the Centre for Law and Environment at University College London (UCL), where she focused on governance, sustainability and regulation, especially in relation to the EU and China. Her work on China centered on compliance and enforcement with environmental regulations. She has also worked on issues surrounding climate change, energy, land use, and the use of satellites in environmental law enforcement. She also previously worked as a visiting attorney at the Environmental Law Institute in DC.
Denise holds a B.A. in international studies from Middlebury College and a Juris Doctor from Northeastern University.