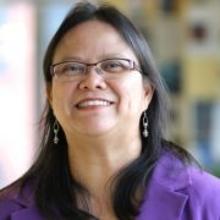 Climate Finance Director, Asia
Growald Family Fund
Athena is currently director of the Asia program at the Growald Family Fund, a catalytic philanthropy investing in rapid transition to a clean energy future. She leads the development and implementation of the foundation's climate finance, energy transition and further the field initiatives. 
Prior to joining the fund, Athena was Director of World Resources Institute's Center for Sustainable Finance program for over 8 years, where she led the program focused on shifting finance away from unsustainable activities towards low-carbon climate resilient development through data-driven and policy-actionable research. During her time at WRI, she led the development of the China sustainable finance program. She is one of the policy advisors to the China Council for International Development (CCICED) special policy study on China's role in global environmental governance.
Athena has many years of leadership and management experience in environment, development and natural resource governance in developing countries with a particular focus on climate change, clean energy and sustainable finance. She is a long-time policy advisor to the Philippine government's official climate change negotiating team at the UN Framework Convention on Climate Change (UNFCCC). She has published widely on the issue of climate change, climate finance, clean energy, governance and human rights.
She holds a Global Master of Arts from the Fletcher School of Law and Diplomacy, Tufts University and bachelor's and post-graduate degrees from the University of the Philippines and the Asian Institute of Management. Athena is from the Philippines and currently resides in Maryland, USA with her husband and 3 young adults.