The symposium is organized by a team of graduate students from Yale School of Forestry & Environmental Studies, Yale's Jackson Institute for Global Affairs, and the Yale Graduate School of Arts and Sciences.
Zhinan Chen (Co-Chair)
Zhinan Chen is a second-year Master of Environmental Management candidate at Yale School of Forestry and Environmental Studies. She is interested in understanding the global energy transition from the perspectives of geopolitics, anthropology, economics, and environmental justice. Prior to Yale, she received her Bachelor of Arts in Arabic and economics from Peking University in China. Zhinan most recently interned with the Energy Security and Climate Initiative at the Brookings Institution, where she researched electric vehicle deployment and its impact on oil demand. Zhinan is a language enthusiast and nature lover.
Kate Logan (Co-Chair)
Kate Logan is a second-year Master of Environmental Management candidate at Yale F&ES. She was previously outreach director at the Institute of Public & Environmental Affairs (IPE), a Beijing-based environmental NGO, where she focused on integrating transparency and stakeholder participation into corporations' supply chain environmental management. Prior to IPE, she was a Princeton-in-Asia fellow on the China environmental law & governance program at the Natural Resources Defense Council. Kate is a co-founder of the Beijing Energy Network's podcast, Environment China, and is an avid distance and trail runner.
Pat Wiedorn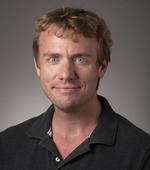 Pat Wiedorn is an MA Student at the Yale Jackson Institute for Global Affairs, where he is studying international development. Pat graduated from the US Naval Academy in 2011 and served as a submarine officer for five years before joining the Peace Corps. As a Peace Corps Volunteer, he taught fish farming to rural farmers in Northern Zambia.
Tiffany Chan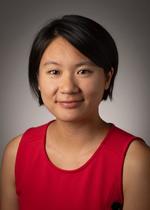 Tiffany Chan is an M.A. student at Yale Jackson Institute for Global Affairs. She is interested in energy and infrastructure in Central Asia and their geopolitical implications. Prior to joining the Jackson Institute, she worked at an interdisciplinary center at Harvard that researches China's climate change issues and provides science-based policy advice to Chinese practitioners.
Paul Hatanga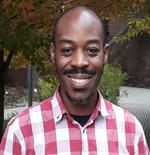 Paul is a candidate of Master of Environmental Management, 2020, specializing in Business & Environment, and Ecosystems Management. He focuses on mitigation of infrastructure development effects on environmental resources. He has 12 years' professional experience in conservation planning and project management. Before joining Yale, Paul coordinated the USAID/Uganda Biodiversity Trust Fund Project implemented by Wildlife Conservation Society, Uganda. Over his career, Paul managed projects funded by GEF, UNDP, UNEP and DFID. He earned a BSc. Forestry from Makerere University, Kampala and a post graduate certificate in Conflict and Development, Open University UK.
Haneea Isaad
Haneea is a graduate student pursuing a Master's degree in Environmental Management at the Yale school of Forestry and Environmental Studies. Hailing from Lahore, Pakistan Haneea has an undergraduate degree in Environmental Engineering from National University of Sciences and Technology. Prior to Yale, she'd been working in environmental consulting in Pakistan and also has experience of energy management in the Industrial sector. At F&ES she has been exploring the intersection between energy and the environment, and the promotion of clean energy policies for sustainability, along with building resilience in the developing world against climate change. Her current research aims at analyzing the carbon impact of the coal power plants under the China Pakistan Economic corridor in Pakistan and looking at the economic feasibility of these energy expansion plans against other alternate forms of energy.
Qingyang Liu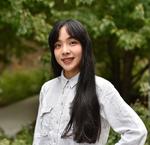 Qingyang Liu is a first year Master of Environmental Management candidate pursuing an Energy and the Environment specialization with a focus on carbon accounting and clean energy finance. Prior to Yale, she just obtained her undergraduate degree in geography with a concentration on environment and sustainability at the University of British Columbia. She hopes to pursue a career in corporate social responsibility and renewable development.
Aaron Feng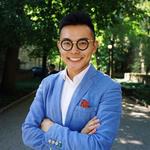 Originally from China, Aaron Feng is a Master of Environmental Management Candidate at Yale School of Forestry and Environmental Studies. He is conducting research on the environmental footprint of China's growing investment in East Africa and consulting an India-based nonprofit on financing rural solar pump irrigation. Prior to Yale, Aaron worked in Beijing as an investment analyst at the U.S.-China Green Fund, a thematic investing-focused private equity firm. In the future, Aaron hopes to integrate sustainable investing principles in Chinese infrastructure financing projects through stakeholder engagement. 
Leo Sun
Leo is currently an economics master student at the Yale Graduate School of Arts & Sciences. His main research area is the role of microfinance in promoting the agriculture technology adoption in less developed countries, and he is now working on a paper that studies how the access to microfinance contributes to the adoption of technologies in rural Bangladesh. Apart from that, he is a big fan of K-Pop and DC Comics, and he also likes hiking and horse riding in his free time.